10 Keindahan Tersembunyi di Negara Switzerland
Tahukah anda Negara Switzerland merupakan sebuah Negara yang terkenal kerana politiknya yang berkecuali, kerahsiaan perbankan, serta jumlah kerusi yg banyak dalam organisasi antarabangsa, di antaranya PBB Dewan HAM, Jawatankuasa Antarabangsa Palang Merah, Pertubuhan Kesihatan Sedunia (WHO), dan Pertubuhan Perdagangan Dunia (WTO).
Cuba kita teroka keindahan yang tersembunyi dari Negara Switzerland?
1. Negara paling makmur di dunia
Switzerland adalah salah satu negara paling makmur di dunia, makmur di sini bermaksud negaranya jauh dari kemiskinan. Negara ini menikmati KDNK normal per kapita hampir dua kali lebih tinggi daripada Amerika Syarikat. Negara ini makmur, seluruh penduduknya sudah boleh memenuhi keperluan sendiri, tanpa bergantung pada kerajaan. Semua warga penduduknya berdikari.
2. Kota tua yang tersembunyi (Fribourg)
Salah satu kota tertua yang tersembunyi di Switzerland adalah Fribourg sebuah bandar bilingual di mana 64% daripada penduduk adalah bahasa pertama asli Perancis dan 22% dari Jerman. Ini adalah kota Switzerland tertinggi, dengan ketinggian rata-rata 667 m. Bandar ini merupakan bandar yang wajib dikunjungi jika anda berkunjung ke Switzerland. Kerana anda bakal rugi jika tidak melawat bandar Fribourg.
Bandar Lama ini berada diantara liku Sungai Sarine. Sungai Sarine adalah salah satu sungai yang terbaik dipelihara di Switzerland, seperti tembok abad pertengahan. Fribourg mempunyai lebih dari 200 jenis rumah Gothic, 67 bangunan yang berdaftar, dan banyak rumah-rumah bandar yang luar biasa dan monumen lain.
3. Taman nasional pertama di Swiss (Swiss National Park)
Taman nasional pertama di Switzerland ditubuhkan pada tahun 1914. Swiss National Park merupakan satu-satunya Taman Nasional di Switzerland yang paling awal di Eropah. Terletak di Engadin Valley, di Graubünden, berdekatan dengan Taman Nasional Stelvio di Itali. Keluasan sekitar 172 km ², itu adalah rizab alam semula jadi terbesar di negara ini dan merupakan sebahagian daripada UNESCO Biosphere Reserve.
Taman ini adalah rumah bagi rusa merah, chamois, Alpine Ibex, dan beberapa spesies lain yang terkini Nasar berjanggut di Gunung Alpen.di taman ini terdapat banyak haiwan-haiwan yang dilindungi. Pemerintah sangat menjaga kesemua haiwan-haiwan ini untuk mengelakkan perkara-perkara yang tidak diingini.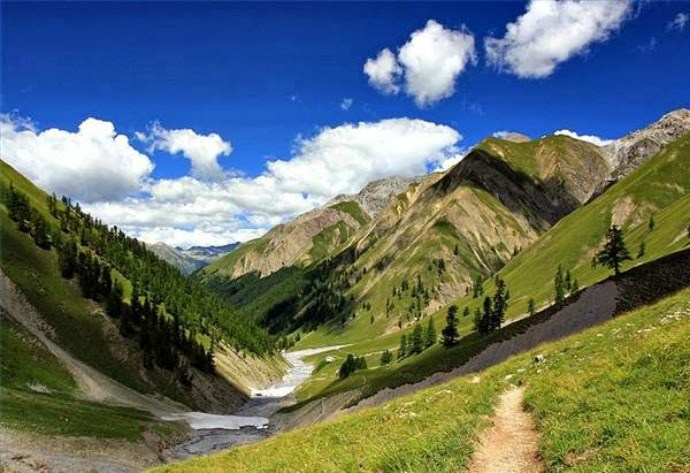 4. Kota terpadat kedua di Swiss
Bandar paling ramai penduduk kedua di Switzerland adalah kota Geneva. Geneva sendiri adalah kota Switzerland terpadat kedua setelah Zurich. Yang dimaksudkan dengan sebahagian besar metropolis padat di dunia, Geneva adalah kota global, pusat kewangan terkemuka, dan pusat di seluruh dunia untuk diplomasi, kerana banyak badan-badan PBB dan organisasi antarabangsa lain yang beribu pejabat di sana.
Geneva adalah salah satu taraf hidup tertinggi dari setiap bandar di dunia, Geneva juga antara bandar-bandar paling mahal di dunia. Sebuah bandar yang menyeronokkan dengan udara Perancis, Geneva tetap tidak mempunyai tarikan pelancongan yang luar biasa. Pengunjung akan dimanjakan dengan berjalan-jalan dan keliling ke muzium.
5. Jolokkan si Kota yang indah
Bandar apa yang mendapat jolokan si bandar indah yang berada di Negara Switzerland? Adakah daripada anda ada yang tahu? Sudah tentu bandar Lucerne. Bandar Lucerne adalah bandar pertama yang bergabung dengan Persekutuan Switzerland Lama, di 1332. Salah satu bandar pelancongan Switzerland, Lucerne adalah kota yang indah dengan bandar tua.
Mercu tanda yang paling terkenal adalah Jambatan Gereja (Kapellbrücke), sebuah jambatan kayu di atas Sungai Reuss yang pertama kali didirikan pada abad ke-14 (dan dibina semula pada tahun 1994 lalu selepas sebahagian dimusnahkan oleh api). Menghadap bandar, Gunung Pilatus dapat ke sana dengan menggunakan kereta api cogwheel curam di dunia dari Alpnachstad.
6. Monumen bersejarah
Sejak abad ke-12, Chillon Castle dibina sebagai benteng oleh Pahlawan Savoy. Diambil oleh Switzerland pada tahun 1536, ia dinamak an sebagai benteng Bernese hingga 1798, ketika Perancis mencerobohi Switzerland. Istana ini dijadikan sebagai inspirasi bagi penulis seperti Jean-Jacques Rousseau, Victor Hugo, Alexandre Dumas, Gustave Flaubert dan Lord Byron. Yang terakhir ini menulis puisi The Prisoner Of Chillon (1816).
Hari ini, Chillon adalah monumen bersejarah Switzerland yang paling sering dikunjungi. Ramai pelancong luar negara dari luar yang ingin melihat monumen bersejarah ini.
7. Gunung terindah di Swiss
Dikenali sebagai Monte Cervino di Itali dan Mont Cervin dalam bahasa Perancis, Matterhorn adalah salah satu gunung yang paling banyak difoto di dunia, berbentuk piramid, dengan masing-masing empat pandangan yang menunjuk salah satu arah mata angin. Ini adalah puncak tertinggi kelima di Switzerland, ketinggian 4.478 meter (14.690 kaki).
Gunung ini menghadap bandar Zermatt di utara-timur dan Breuil-Cervinia di Lembah Aosta ke selatan. Zermatt satu-satunya pusat akses, menyediakan kereta cabel dan digerakkan kereta api sampai lereng Matterhorn untuk skiiers sepanjang tahun. The Glacier Express kereta menghubungkan Zermatt ke St. Moritz, di mana ia menghubungkan dengan Rhaetian Railway.
8. Melaksanakan sistem pemerintahan yang baik
Switzerland adalah negara pertama yang melaksanakan sistem pemerintahan berdasarkan pentadbiran rakyat, juga dikenali sebagai demokrasi langsung, yang melibatkan inisiatif perlembagaan (petisyen awam) dan referendum.
9. Ekonomi menjadi tumpuan dunia
Switzerland menjadi salah satu negara yang tahap ekonominya menjadi tumpuan dunia, kerana kemajuan ekonominya yang sangat pesat.
10. Pengeluar produk terkenal di dunia
Beberapa syarikat yang paling terkenal di dunia adalah Switzerland, seperti Lindt & Sprungli (coklat), Logitech (elektronik), Mövenpick (hotel), Nestlé (makanan), Novartis (ubat-ubatan), Richemont (barang mewah), Schindler (lif / elevator), Securiti (security), Swatch (jam tangan), UBS (perbankan), atau Winterthur (insurans).
Mungkin anda semua sudah tidak asing lagi dengan produk-produk tersebut. Produk tersebut mampu menarik perhatian semua orang.